Admissions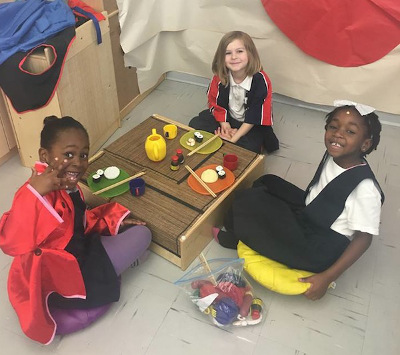 Early Action School
Amidon-Bowen participates in the DCPS School Lottery. Amidon-Bowen is an Early Action PK school, which means that students who live in-boundary are guaranteed a seat in PK3 or PK4, as long as the family (a) submits an application through the My School DC lottery by March 1, 2017, (b) lists Amidon-Bowen as one of their 12 school choices, and (c) is not matched with a school they ranked higher. In other words, the family must be matched with Amidon-Bowen in the lottery process to be guaranteed a spot. For the 2017-18 school year, PreK3, PreK4, and K students must turn 3, 4, or 5, respectively, by September 30, 2017.
Overview of the School

Amidon-Bowen provides a well-rounded education and a jumpstart on science, technology, engineering, arts, and math (STEM) education: Why Amidon-Bowen?
Open Houses

Come meet our principal, observe classes, meet current parents, and tour the school. You may also check out our school during one of our winter play dates for both current and prospective families. Dates for the 2017-18 open houses and winter houses will be listed here soon.
Enrollment

Office hours for enrollment are 9-11 AM and 4-6 PM Monday through Friday.  You may call Ms. Cureton at 202-724-4867 if you have questions about enrollment.DCPS enrollment forms can be found here: Enrollment Forms. Note that the medical and dental forms can be turned in to the school during the summer.
Afterschool Enrollment

When you enroll at Amidon-Bowen, ask Ms. Cureton for your child's ID to register for Afterschool. Wait 2-3 days after enrolling, and then starting on May 1st, 2017, enroll your child in the Afterschool program by following the links and prompts at https://dcps.dc.gov/afterschool. You MUST register your child for Afterschool for your child to participate, and it is offered on a first-come, first-served basis.  Afterschool is available from the end of the school day to 6:00 PM Monday through Friday.