General Information
Hours
The school day begins at 8:40 am and ends at 3:15 pm. Children may be dropped off as early as 8:10 am and need to be picked up by 3:30 pm if they do not participate in Aftercare. There is limited before-care prior to 8:10 am, and Aftercare is provided Monday through Friday until 6 pm.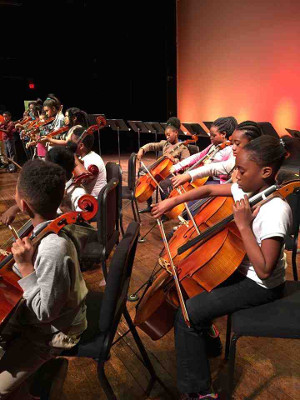 Emergency Contact

Main office: 202-724-4867
Security desk: 202-299-3751
Please also feel free to contact your child's teacher(s) directly.
Arrival & Dismissal

Students may be dropped off on the playground, weather permitting, after 8:10 am. Around 8:15 am, students are escorted inside the school building, and around 8:40 am, students are escorted to their classrooms. Elementary students must eat breakfast before 8:40 am (please drop off your children by 8:15 am if they will be eating breakfast), and PreK students may eat breakfast starting at 8:40 am in their classrooms.
For dismissal, elementary students may be picked up on the playground, weather permitting. PreK and K students may be picked up in their classrooms. Students who participate in Aftercare should also be picked up from within the school building.
Uniform
All students (including PreK) are expected to dress in uniform every day. The uniform consists of navy blue pants, skirts, dresses, or shorts, and white or gray collared shirts. Uniforms do not have to be ordered from a specific company.
Food Service

Monthly lunch menus: early childhood and elementary. All menus can be found here: http://dcps.dc.gov/menus
Healthy Food Act

Amidon-Bowen participates in the Healthy Food Act. Students are not allowed to bring to school or eat during school hours chips, cookies, candy, or sodas. Please also note that Amidon-Bowen is a peanut-free school.
Student Behavior

Amidon-Bowen staff believe in positive behavioral interventions and supports. Amidon-Bowen participates in ClassDojo to provide real-time updates to parents about students' behaviors throughout the day. In addition, staff believe that social-emotional learning is critically important to students' life and academic success. Teachers at Amidon-Bowen implement Second Step curriculum, which focuses on students' social-emotional learning.