SCHOOL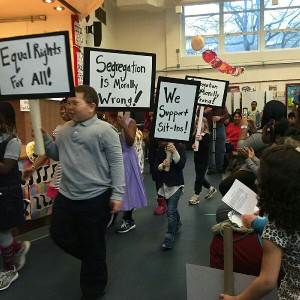 Amidon-Bowen is a District of Columbia public elementary school serving 345 students from PrK3 through grade five. Amidon-Bowen is located in the vibrant Southwest Waterfront community.
Amidon-Bowen provides a well-rounded education and a jumpstart on science, technology, engineering, and math (STEM) education and is a school on the rise: Why Amidon-Bowen? Our vision is to develop intellectually curious and independent thinkers through science, technology, engineering, and mathematics.
Our History

Amidon-Bowen was created when two schools in SW DC merged: Amidon Elementary and Anthony Bowen Elementary. Anthony Bowen was a civic leader among the African-American community in Washington, D.C., and the first African-American employee of the United States Patent Office. Margaret Milburn Amidon was a teacher and principal in SW DC in the 1800s, and she was known for her amiability and scholarship.