Afterschool
Amidon-Bowen offers Afterschool until 6:00 pm Monday through Friday. You MUST register your child for Afterschool for your child to participate, and it is offered on a first-come, first-served basis.
To enroll: When you enroll at Amidon-Bowen, ask Ms. Cureton for your child's ID to register for Afterschool. Wait 2-3 days after enrolling and starting on May 1st, 2017, enroll your child in the Afterschool program by following the links and prompts at https://dcps.dc.gov/afterschool.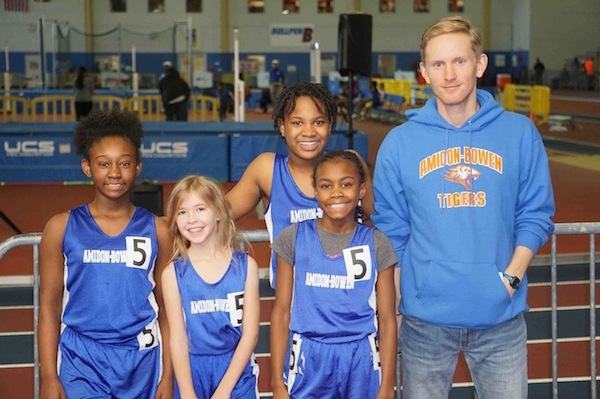 Activities: The Afterschool program is managed by the DCPS Out of School Time office and supplemented by school sports and clubs and pay-for extracurricular activities. During Afterschool, students may participate in one of the many school sports or clubs, seek homework help, or visit the library. Preschool students participate in unstructured play in a preschool classroom or on the preschool playground. Families of preschool and kindergarten students may also choose to pay for optional, extracurricular activities.
Amidon-Bowen has one of the best sports programs for elementary students in the District of Columbia. We participate in about 10 different sports. In the fall, Amidon-Bowen offers competitive co-ed soccer and boys and girls cross-country. Winter sports include junior varsity and varsity cheerleading, boys and girls basketball, and indoor track. Spring sports include co-ed soccer, boys and girls outdoor track, co-ed flag football, and co-ed kickball.
Fees: Beginning in the 2016-17 school year, some families will be charged a small fee for Afterschool (approximately $5 per child per day). If your child participates in a school sport or club or pay-for program only (and does not participate in the general Afterschool program), no fee is required.
Food: Students enrolled in Afterschool will be provided with a snack, free of charge, usually consisting of a salad, a sandwich, a piece of fruit, and milk. The snack is prepared by the same vendor that provides breakfast and lunch to all students.