Employment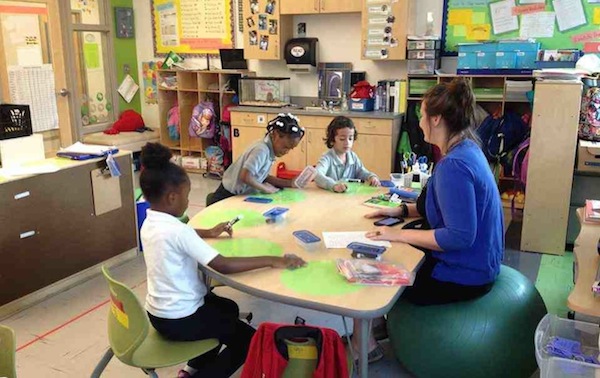 Amidon-Bowen is a PK-5th grade elementary school located in the metro-accessible and vibrant SW DC community. We serve 350 students. Our vision is to develop intellectually curious and independent thinkers through science, technology, engineering, and mathematics. We are a school on the rise in need of exceptional talent to achieve our vision.
Amidon-Bowen is looking for dynamic educators with knowledge of standards-based curriculum and a belief in the value of mission-driven work. Ideal candidates have a proven track record of success in achieving student performance gains that exceed a year's growth and are successful managers of urban classrooms.
Anticipated Openings for the 2017-18 School Year
Kindergarten teacher
Early childhood special education/resource teacher
Inclusion/teacher teacher (grades 1-5)
Instructional aide (intervention)
Instructional aide (enrichment)
Assistant principal (math coach and team leader)
Director of specialized instruction
General education teacher (grades K-2, all subjects)
General education teacher (grades 3-5, ELA or math)
Reading specialist/coach
School psychologist
What You Can Expect from ABES
Meaningful relationships: Staff, students, and community members are caring, connected, and genuinely committed to the school's success.
Job-embedded professional development: Resources are committed to providing teachers the time and space to learn, collaborate, and work on their practice.
Mission-driven work, commitment to equity: The work we do is important. We strive for an environment where there are high expectations for all students.
Requirements
A results-oriented history of personal achievement
A belief that all students can succeed in high school, college, and life
A data-driven mindset
The discipline to self-reflect and the hunger to continuously improve
Bachelor's degree
OSSE licensure
To Apply

Send a resume and one-page cover letter to Amidon-Bowen Jobs. Please indicate which position you are applying for in the subject title.